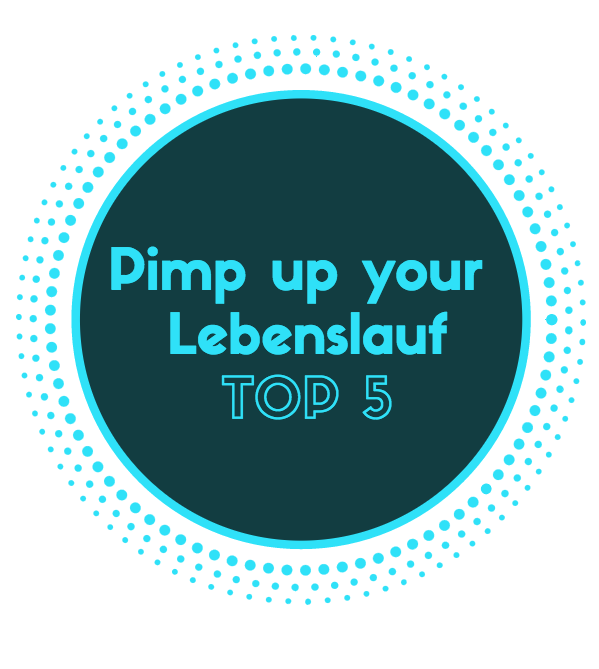 Whats wrong with my résumé?!
Very good… The first step to improvement is to find the problem. If you are struggling to find a job and you rarely get invited to a job interview, it is very likely that your résumé - let me say it nicely - probably is real bad. But here are 5 tips on how you can pimp up your résumé notably with just a few changes. Your welcome!
1. Don't be a chatter-box 
Image your résumé is like a conversation at a speed date. You don't have a lot of time to shine. What do you say? About you're favourite cake (cheesecake of course) or do you drop the small talk and get right to the important topics? Your résumé doesn't need to show all the jobs you ever did. If you are applying for a job as banker, please don't mention your first job in a nursery. 
In what job did you collect skills that are important for the role you applying for? Don't try to fill your résumé with ridiculous stuff just because you're scared of blank space. 
2. Embarrassing email adress 
No, "hunnybunny7@gmx.de" ist nicht okay. If you are still carrying around an embarrassing email  from schooldays where the teacher made you create one, please please make a new one! It only costs you a few minutes and looks so much more professional. 
3. Application photo from hell
You decided to add a photo to your application? Then you should definitely keep away from the photos that are made in Disney Land Paris on the Indiana Jones Achterbahn in 2010. It really does pay off to spent a couple of Euros for a professional picture. You can even use it for your Ding Account or you can frame it for mom and hang it up above the fireplace. 
4. Less is more
You really don't need to tell anyone that the long series of numbers is your mobile number. They know. The same applies for mail and home address. Also, Comic Sans MS is not the best choice when deciding for a font. Keep it simple and if possible adjust the style to the role you are applying for.  Create a nice overall picture with key words. Please don't use too much and too small text. The first impression counts. In love and in your résumé. 
5. Don't play Pinocchio
A study by careerbuilder.de showed that 52% of all employers found out about lies in résumés. It doesn't really appeal to say you were Tom Cruise's baby sitter or the minister president of a country that doesn't even exist. Better concentrate on the abilities that you really have! Mom would say, "You're awesome the way you are, sweetie!".