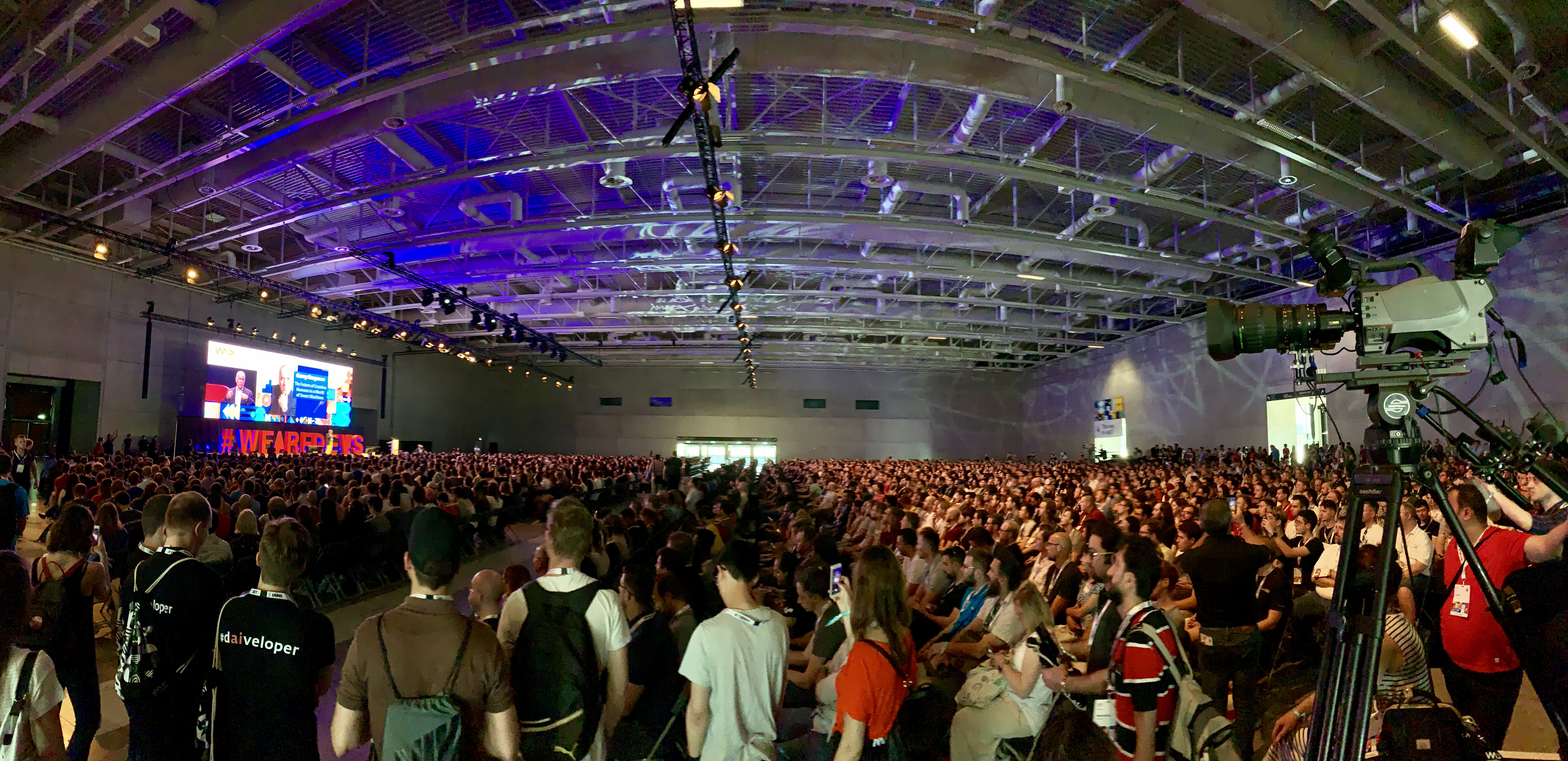 On the 6th and 7th of June 2019, more than 10,000 developers came together in the CityCube of Messe Berlin for the first WeAreDevelopers World Congress in Germany. The world congress moved from Vienna to Berlin in 2019 to offer the stage for tech leaders all over the world to discuss the latest and hottest IT topics under the title "People-Code-Future".
As hy, we were also there to exchange ideas and get to know the latest trends in software development. The WeAreDevelopers conference also served as a networking opportunity to nourish the relationships with pioneer technology companies and the European developer community.
Over 250 speakers who are industry leaders and tech pioneers dived into topics like DevOps, high-level languages, AI, IoT, blockchain and cloud matters. Additionally, participants had the possibility to choose over 80 workshops to enhance their skills.
We loved the atmosphere and immensely enjoyed the conference on these two days. We are confident we'll be back for the world congress 2020. Thanks WeAreDevelopers and see you again next year!