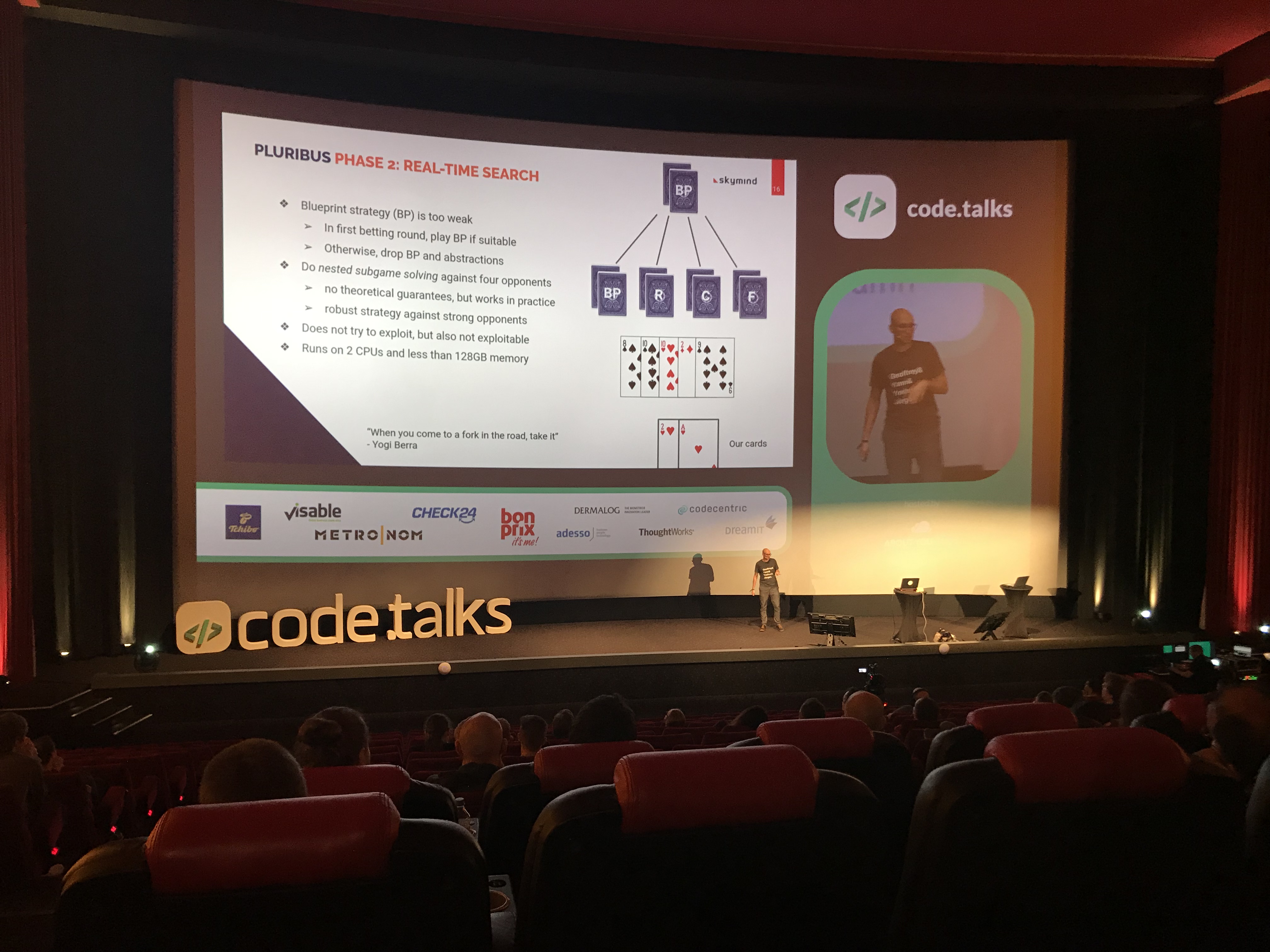 More than 1,500 developers gathered in Hamburg on the 24th and 25th of October 2019 to get a broader insight into what's up in the tech scene and to discover new trends and themes. Even hy couldn't say no to the combination of popcorn, code and exciting talks.
The code.talks conference is the largest developer conference in Germany and was held in Hamburg. And since hy's birthplace is Hamburg, we always find this gathering as a unique opportunity to get together with the community from the region and cherish the connections.
Two days were filled with talks from a variety of topics such as AI, Big Data, IoT, IT management and infrastructure, and Virtual-/ Augmented-Reality & Gaming. 130+ top national and international speakers gave a global insight into the trends of the scene.
Work hard play harder mindset made it possible to focus on the fun too; retro games, testing the newest tech gadgets and escape games. It was the perfect setting for making new contacts and discussing topics of development.
It was a great experience and we will certainly not have been there for the last time. Thanks code.talks and see you again next year!