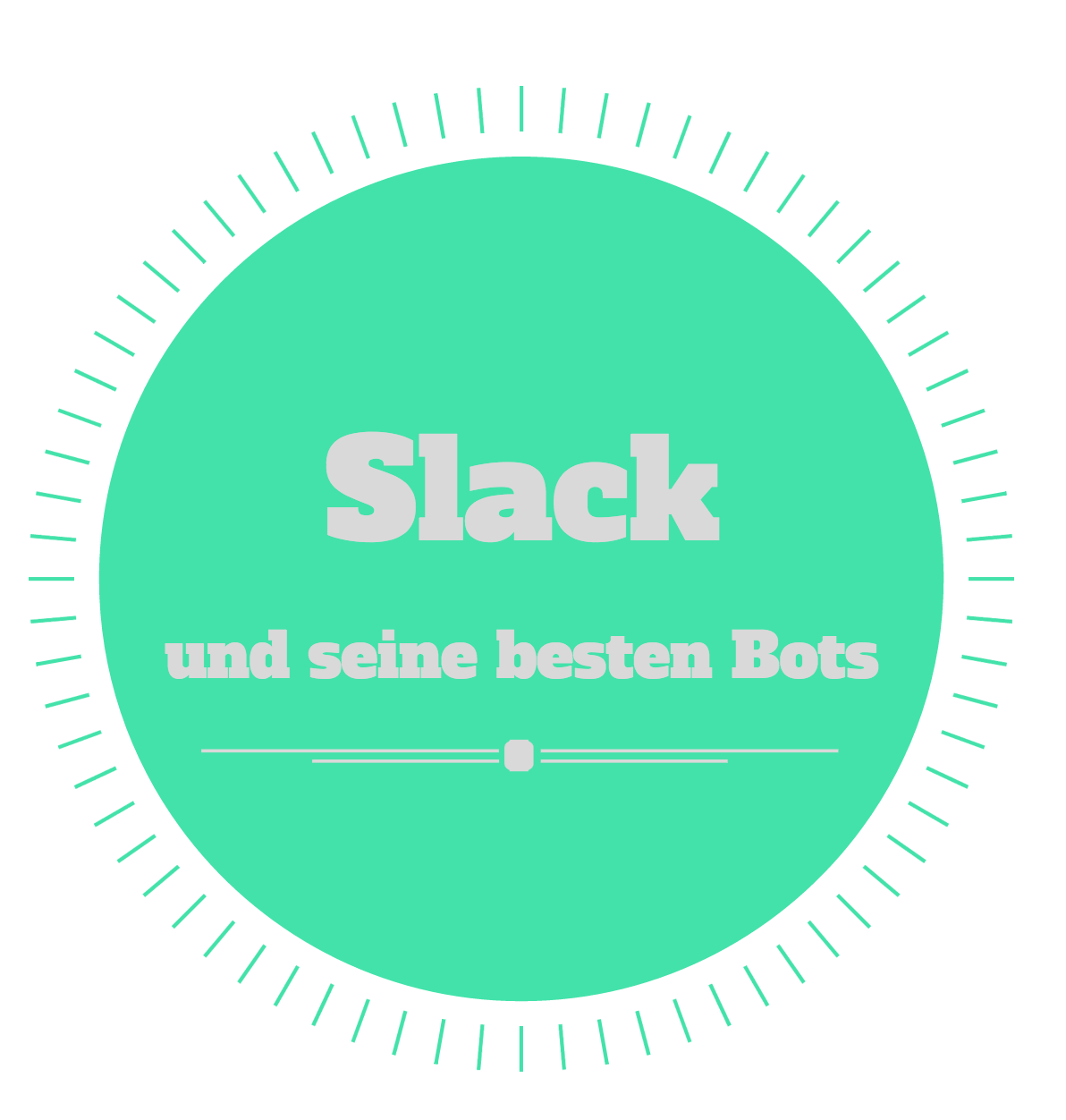 Twitter, Dropbox, Google Hangouts and and and. It often is an annoying affair to keep track of tools, that are needed for daily work. How fluent the communication in a company works, determines the efficiency and work climate. "Slack", the so called "Email Killer", want to reconcile tools that work well alone but not together. Slack not only masters the chat + integration combo, but can also link bots, that will let your productivity shoot threw the roof, cause they can remove or simplify tasks. 
So, following this, 10 bots that you should run the rule over!
1. Trello
Although the opinions of Trello are very different in the hy-office, it is still a Tool, that can provide a good overview of projects. You can easily collect ideas or checklists and illustrate them nicely. Slack can help inform you about progress and new tasks. 
2. Brand24
Extremely cool! The Brand24 integration lets you see what is said about your brand in the WWW. (hopefully just good things)
3. Polly
With pretty Polly, you can create surveys in seconds. Anonym voting or also "Team happens tracking". Polly can do it all!
4. Beep Boop
Your next friend could be Beep Boop! He makes it dauntingly easy to develop and host your own Slack bot. After the integration of Github and the decision with which language you want to program, a source code of an easy bot will copied into you account, with which you can work. But Beep Boop doesn't make that for you just like that. He needs to earn his money somehow too, For only 5 USD per bot and month you're in!
5. Coffee runner
Seemingly small tasks of a company can take a long time. Wa at hy can tell you a thing or two about it! But a fault confessed is half redressed, right? We all need a coffee sooner or later. If you're the "coffee runner", send a message to the bot and he will collect the wishes of the team for you. Easy as that and it didn't even hurt!
6. Howdy
This bot automatises recurring tasks, so you can use your time for more important work. Saving the world and so on. Howdy collects information from your team. "How is the project going?", "What are we eating for lunch?". Howdy asks the questions for you and sends the answers summarised back to you.
7. Meekan
Meekan compared the calendars of each team member and quickly finds a free date for a meeting that suits all.
8. Monkey test it
Here, a small monkey will take apart your whole website in order to find bugs. He will click on all elements and sees where the problems are. For example missing pictures, links that don't run etc. 
9. Sway finance
For all companies it is important to have an overview of the expenses. And how exhausting is it to always log into all sorts of accounts to know where you are at? Ain't nobody got time for that! Sway summarises your earnings, expenses and your balance. You can even ask for a specific time frame and allow other user to see information. 
10. Asana 
Asana is here so you don't have to interrupt your workflow anymore in order to have another meeting. You can use this bot to get an overview of what everyone is working on at the moment and what has been done every day. Of course that doesn't eliminate meetings once for all, but its perfect for a little update and good to register progression long term.
These Top 10 agreed with us the most. We will continue to scan the forest of bots and to carry out test on them for you. Hey, what are your favourite bots?