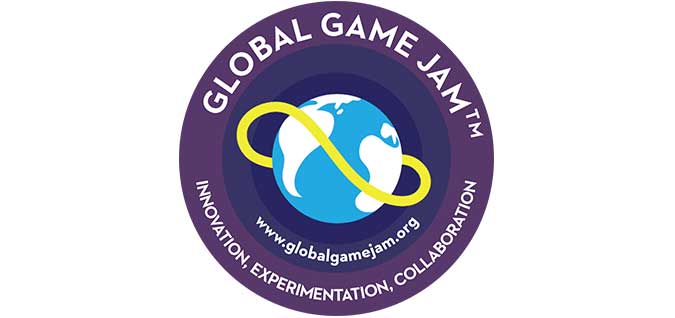 This type of "Jam" doesn't have anything to do with our favorite spread or an evening of improvised, harmonic melodies. This word association would probably make some people shake their head now. The Global Game Jam (GGJ) is an event, that probably is marked with a red circle in the calendar of several gamers. Worldwide, from Shanghai to London, Teams are "jamming" with the goal of creating a usable video game or boardgame. 48h time, over 600 Jamsites with over 40.000 participants. This year under the theme "Waves". hy's fronted developer Daniel experienced it live and told us how unique the experience, but how unreliable the delivery service was at this years InnoGames Jam in Hamburg.
With two additional programmers, a soundguy and the help of Vanilla JS and HTML, Daniel developed the Game "Cube waves". With reduced design and interesting retro-feel, the players aim is to let the opponent cave in the playing field.
As students at FH Flensburg with an intended Master of intermedia, Daniels team with the name "Rosting Picnic Troopers", already knew each other. Many others come alone and just connect with already existing teams, that need help in certain fields, on site. Daniel already knew what the challenges would be because it was his third time jamming. "On the one hand, you need to find an idea that is viable. On the other hand you need to try not to starve while waiting for the delivery service, who wanted to bring food 3h ago.", he says and smiles. Also, its advisable to develop a playable prototype in the first day, which will be further developed with features in the next day. Extra points will be given in the valuation, when the game can be played platform independent.
Daniel also recommends to all new jammers to start packing the game before the deadline, because the presentation will follow right after. 

At the IGJam 2016, hosted by Gamescom, the Team "Panoptes" won in the categories "Game Feel", "Best overall games" as well as "Best VR Game" with their same-titled game. The single-Player game with fear factor can be played on Mac, Linux and PC and is accentuated with a story full of mysteries, magic and unknown technologies. The player needs to destroy walking nightmares with a self assembled squad of unique characters. I tried out the demo version of the game. And as a woman that does not only play "Candy crush" or "cooking mama", I have to say: Nice Job Team Panoptes!". 
Fastfood-heaven and Creative-pool are converging at Game Jam, whereat the fun and not the price is priority. Winning would be a great side effect though. New friendships are made and newbies get to know how great the industry really is. Organized by Game designers who love to jam themselves, the InnoGame Jam is a colorful event, that couldn't unite people with a different set of skills any better.